Introducing the voices of students
who have learned business Japanese at Linguage Japanese School.
Listen to our Linguagemates about learning and various supports
at Linguage Japanese Language School.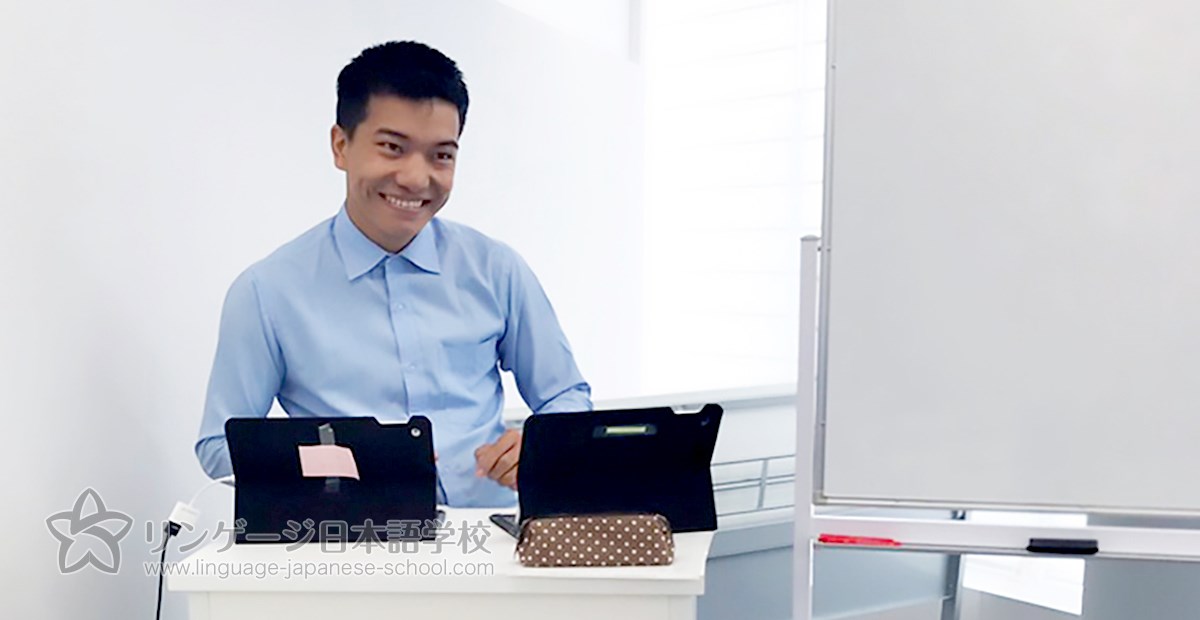 Eye-glasses manufacturing and
sales company for my job-hunting
very generously.
Tamang
Major:ManagementEye-glasses Manufacturing and Sales Company
I came to Japan wishing very strongly to work in Japan, but I did not have a clue as to where I should start. The instructors at Linguage Japanese Language School not only taught Japanese but provided assistance for my job-hunting very generously. They worked with me patiently on writing my resume, attending seminars, preparing for interviews, and on how to find the company that I want to work for. After only one year of staying in Japan, I was able to land a job and I owe this to them.
Current Work
Every day I work at a store and meet the customers.
I use Japanese of course, but when tourists visit the store, I speak with them in English. I feel quite fulfilled because I could use my English proficiency to my advantage.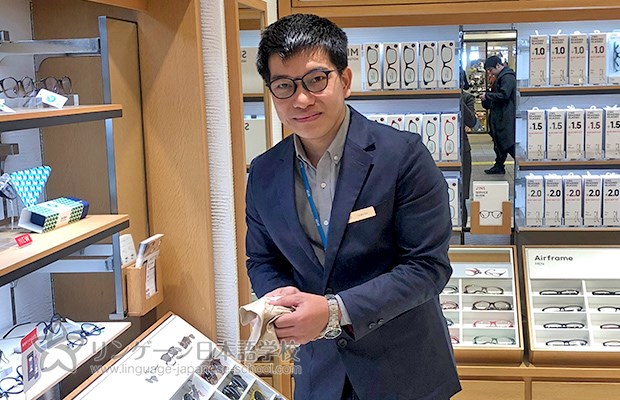 Message to those with a dream of "I want to work in Japan"
Linguage Japanese Language School is new and clean. Its location is perfect, and the instructors are all experienced and wonderful. If you are serious about working in Japan, I highly recommend Linguage Japanese Language School.