Introducing a message from the Principal of Linguage Japanese Language School.
Message from the Principal
I sincerely welcome those who want to work and live in Japan.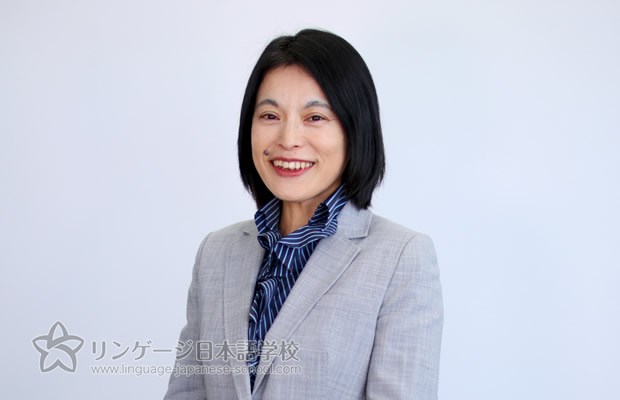 With the new era of Reiwa, and people now move actively all over the world.
We sincerely welcome those who are interested in Japan, who want to know more about Japan, and who wish to work in Japan.
With our combined knowledge, experience and skills we have established a language school to help you realize your dreams.
You may feel anxious when thinking about living in a foreign country.
However, this one step will expand your future possibilities. Don't be concerned, and let's move forward together.
Excellent instructors and friendly staff are waiting for you in the classrooms of our building near the station in Tokyo・Shinjuku.
Linguage Japanese Language School
Principal Motoko Kuramochi