Instructors who have enriched business experieces support you to acquire Japanese Language and business manner for working in Japanese companies. We also have full job hunting support system.
Mighty Leader of a Dedicated Professional Team!

Instructor; Ms. Motoko Kuramochi
(Principal)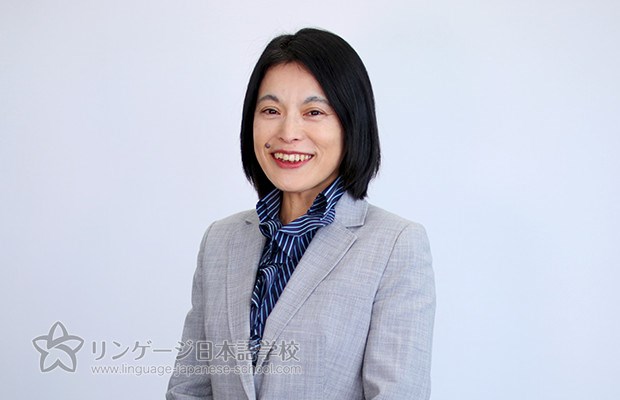 Biography

Long Term Training Program for Specialists at National Institute for Japanese Language and Linguistics.
After working as an editor of a monthly magazine, she has been involved in Japanese language education for a long time. She provides not only business Japanese language training for foreign people who work in Japanese companies, but she also lectures on various topics, such as cross-cultural understanding and business manners. She is always highly evaluated by students.

Comment

Please come to Linguage Japanese School if you want to challenge your potential. Experienced instructors will work with you to acquire practical Japanese language skills, the Japanese way of thinking and manners required in the Japanese working environment. Let's make your dream come true with our instructors!
Business Japanese Expert!

Instructor; Ms. Konomi Ishii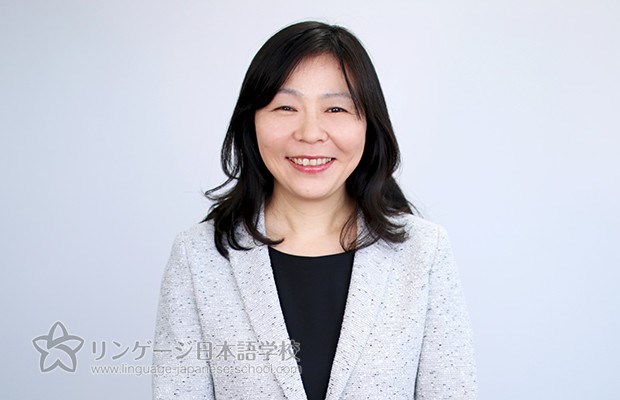 Biography

MBA from Waseda Graduate School of Commerce.
She has experience working in sales for a leading electronics manufacturer and has a wide knowledge of the Japanese manufacturing industry. An expert in teaching Japanese business culture, she can teach Business Japanese and manners that you can immediately use in the workplace. On her hard but heart-warming teaching style, her students who found work in Japan commented "her lectures were instantly useful."

Comment

The important thing in order to work for Japanese companies is to understand the way of thinking behind the actions of the people. There is a large cultural spread behind languages. At Linguage Japanese Language School, we provide plenty of lively lessons on business vocabulary and phrases, and students have a lot of opportunities to practice communication. We teach you so that you can work with confidence.
Career Consultant Specialist!

Ms. Etsuko Okada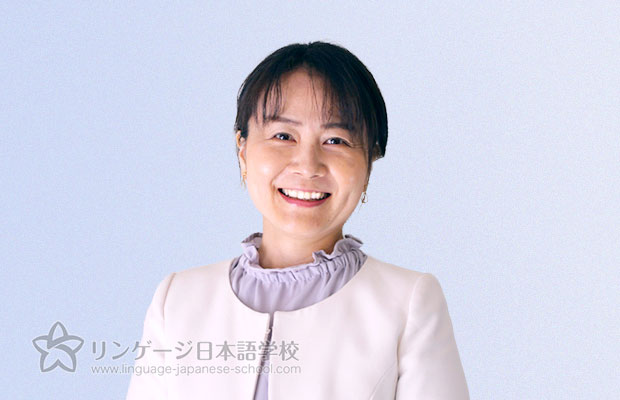 Biography

National Certified Career Consultant
Former employee at a major railroad company (Head office)
(Former member of a public school evaluation committee.)
After working as a lecturer in courses such as Business Japanese for new employees, she is now in charge of providing support to foreign students hoping to find work in Japanese companies. As a career consultant, she conducts job search courses for foreign students at various universities in Japan, as well as cross-cultural training for companies dedicated to creating an engaging work enviroment for their foreign employees.

Comment

We empathize with our student's desire to work in Japan and give careful counseling to each and everyone accordingly. At the same time, we also provide assistance in their job hunting efforts. Job hunting in Japan is said to be difficult for foreign students. However, we can provide easy-to-understand advice on areas such as how to write a resume or prepare for interviews. Why not take the first step towards a new career with the help of a national certified career consultant at Linguage Japanese Language School?
Japanese Language Master!

Ms. Nana Yamamoto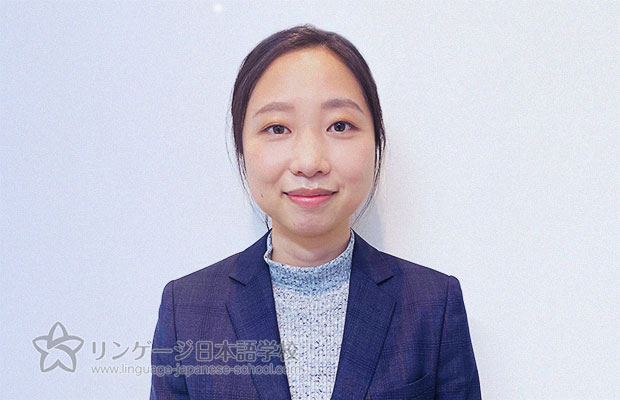 Biography

JF Oberlin University, Graduate School of Language Education, Japanese Language
She has studied theories, such as 'Language Awareness' and 'Collaborative Learning'. She also encourages autonomous learning, which is one of the unique approaches of Linguage. A well-liked teacher who does not only possess a high level of expertise, but is also approachable and mindful of the learner's perspective.

Comment

Learning a language, not just Japanese, takes time, but when you live in Japan, small differences in meaning can become big problems. Let's enjoy learning with friends from all over the world who share the same goal and improve our Japanese language skills. Then, let's realize the purpose of coming to Japan. I sincerely support you in this daunting challenge.
Student Support Veteran!

Ms. Akiko Abe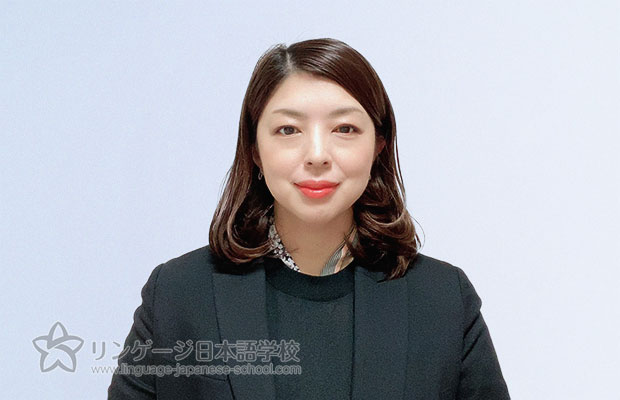 Comment

Living in a foreign country can be difficult. The necessary procedures one has to go through just by living in Japan is a lot more than what everyone thinks. Moreover, it's all in Japanese. If you are at a loss as to what to do, please feel free to approach us. Whether it's assistance in the immigration visa process or advice on everyday life problems, we help make our student's life abroad as enjoyable as possible.