Introducing the voices of students
who have learned business Japanese at Linguage Japanese School.
Listen to our Linguagemates about learning and various supports
at Linguage Japanese Language School.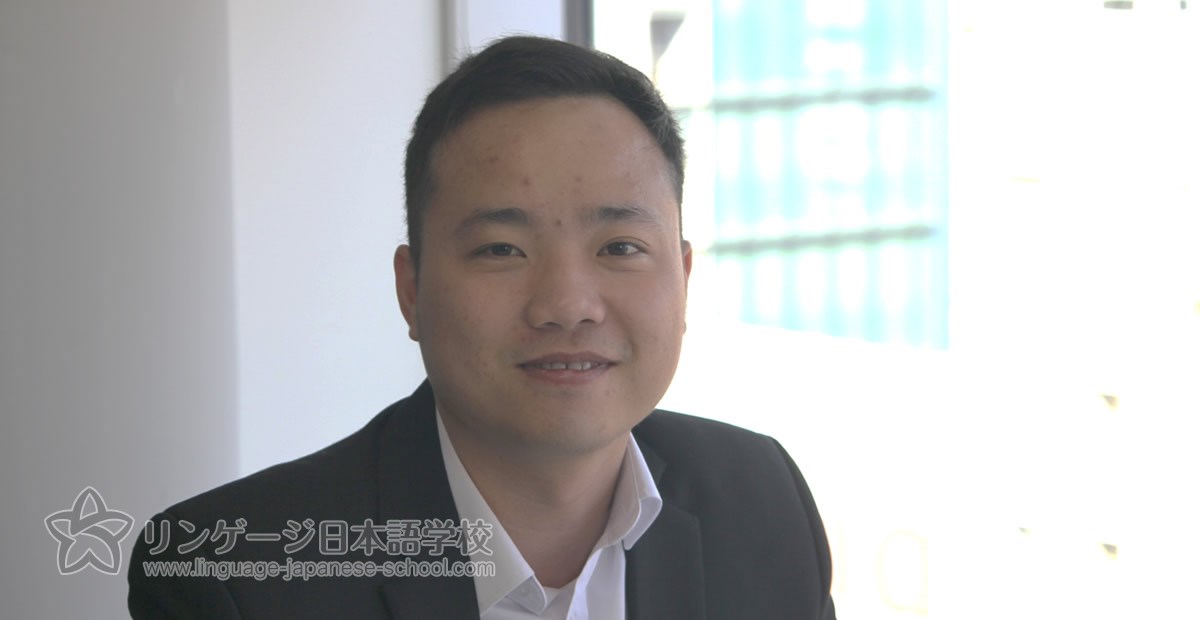 I managed to overcome the difficulties
of the Japanese "job hunt",
and finally got a job offer.
Quan
Major:Information TechnologyIT company
In Vietnam, I worked as a developer for an IT company. I came to Japan to work for a Japanese company.
At Linguage, the teachers helped me write my resume, practice interviews and otherwise prepare for job hunting.
I started looking for a job 6 months after entering the school, but compared to looking for a job in Vietnam it was very difficult. Out of the many companies I researched, I picked out the ones that I was interested in and made sure to remember as much as I could about them. I didn't just research one company, but several, because you can't be sure to pass the interview. After much difficulty, I managed to receive a job offer from one company.
Curriculum at Linguage Japanese Language School
The teachers are all so passionate and friendly, they felt almost like a mother to me. I also got to know people from many different countries. In our daily classes we learned not only Japanese but also business manner, culture and IT vernacular, so it was always interesting. The practice we did on writing resumes and taking interviews really helped in my job hunt.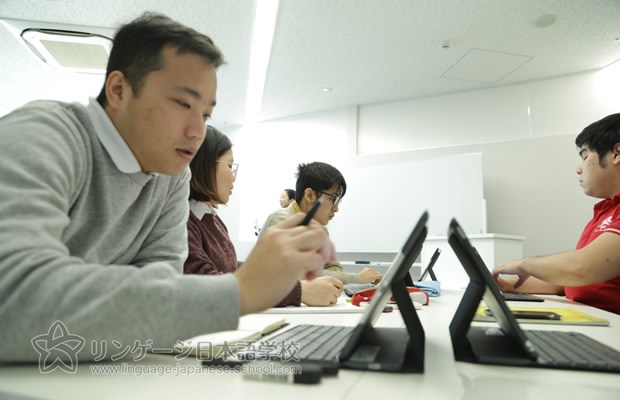 Message to those with a dream of "I want to work in Japan"
I think you should start by seriously studying Japanese. If you don't know Japanese, it will be very hard to find a job.
When you enter Linguage Japanese Language School, be it for a shorter or longer period, be sure to have a lot of fun with your teachers and your friends from many countries. And prepare well for your "job hunt". There are many opportunities waiting for you all in Japan.