We recommend the short term course for those who want to want to adapt their studies to their own schedule or personal goals.
Business Japanese course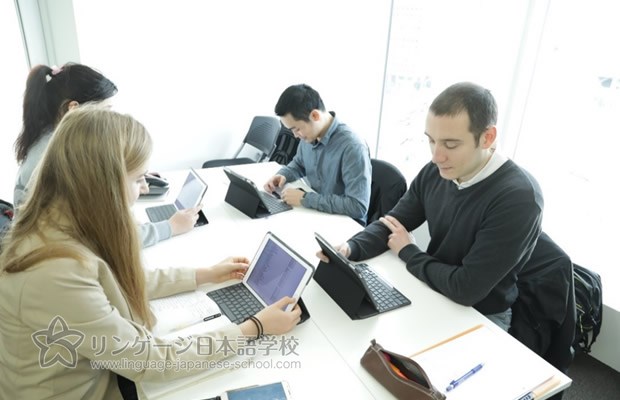 We recommend this course for those who want to study business Japanese intensively during a short period. You will study for 4 hours everyday. Come study business Japanese together with us at Linguage Japanese school !
Class features:
You will learn both business Japanese and manners, essential to working at a Japanese company.
When you join Linguage Japanese school, you will have 4 hours of classes dedicated to studying Japanese, every day.
The classes have multiple difficulty levels. You join a class suited to your level.
There will be opportunities to join extracurricular activities at Linguage Japanese school.
Open to entry at all times.
Time and day
Monday - Friday
Morning class 9:00-12:20 (20 min break)
Afternoon class 13:00-16:20 (20 min break)
* Classes are split into morning and afternoon based on level of difficulty.
Fee(s)
* No entrance fee.
* You can register (and pay) for courses on a monthly basis.
| | |
| --- | --- |
| Lesson fee | 60,500 JPY |
| Material fee (including iPad rental fee) | 1,870 JPY |
| Total | 62,370 JPY |
* Tax included.
How to apply