Linguage Japanese Language School teaches not only language but also culture.
Japanese Comprehensive Course (Long term)
Japanese Comprehensive Course (Long term)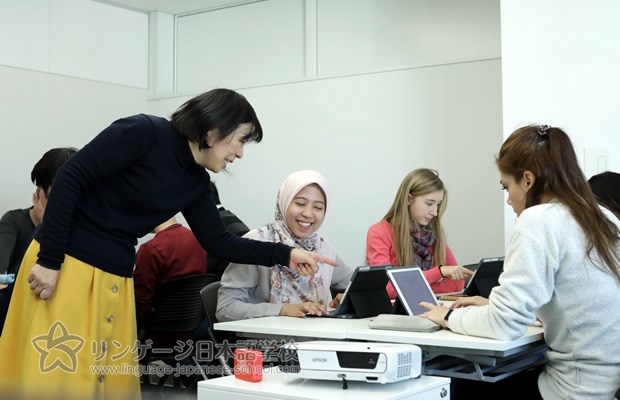 Improve your Reading, Listening, Writing, and Speaking abilities and develop your communication skills.
Recommended for those:
who would like to find work in Japan
who would like to work for a Japanese company in their country
who would like to get a higher JLPT N1 score
who would like to study at Vocational Schools in Japan
Those who want to improve basic communication skills in Japanese
Discover Our Classes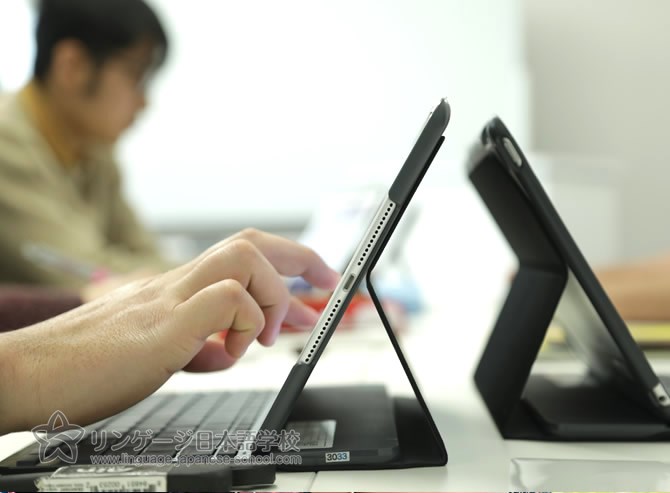 Using iPads in the classroom

You will use ICT devices for homework, tests, and assignments.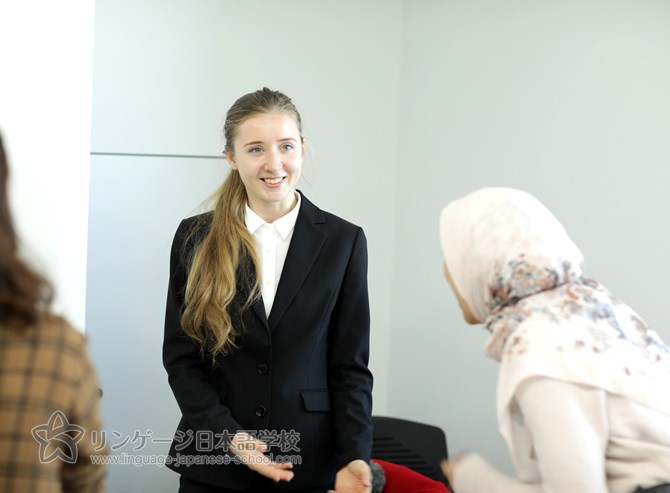 Understanding Japanese Culture

Through our practical curriculum you will learn not only Japanese Language skills but also about Japanese culture.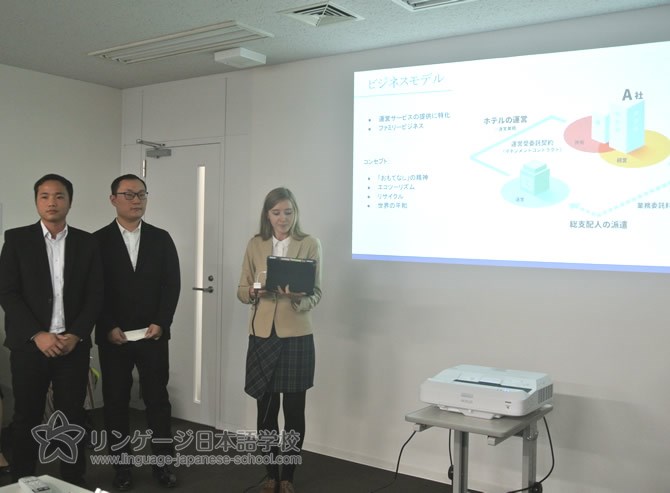 Group Task and assignments

Learning how to complete tasks as a team. These are important skills for working in a company.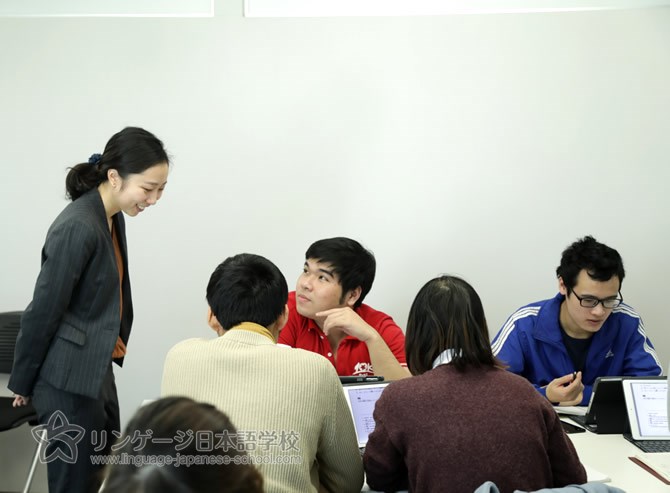 Small Class size

Class size is a maximum of 20 students. Teachers will support you until you reach your goal.
The Three Pillars of the Curriculum
1) Improving Japanese communication skills
Learn to communicate in Japanese in a more natural way, with consideration for the feelings of others.

・Practice Japanese conversation in various situations and circumstances.
・Practice unique Japanese phrases that help speakers show consideration for other people's feelings.
・Practice and make speeches that convey your feelings to the audience
・Participate in group discussions to cultivate empathy and respect for the opinions of others
・Work in groups on study projects and present the results to others
・Learn sentence patterns and grammar to make your Japanese more natural
・Acquire kanji characters and vocabulary necessary for daily life and work situations in Japan

2) Developing business Japanese skills and learning business manners
Learn business Japanese and business manners that will be useful when working for a Japanese company.

・Role-play and practice conversations that often happen in business situations in Japan
・Learn business manners and appropriate reactions based on Japanese business customs
・Make business presentations in Japanese
・Learn business Japanese terminology

3) Support for finding employment in Japan
Prepare for job-hunting in Japan.

・Learn how to self-analyze
・Get to know various industries and companies in Japan
・Create a resume and CV that will help you pass the screening stage in your job search
・Practice job interviews
・Participate in various tours (companies, factories, facilities, etc.)